---
Eviction Pamphlet
by Sarah Zamler
This tool builds on some research I was a part of last semester dealing with evictions in the Bronx. Through that research, we noticed a disconnect between the people vulnerable to eviction and the resources in place to assist them. This pamphlet aims to help bridge that gap.
---
Stir the Pot!
by Gene Han & Erin Biediger
Currently at GSAPP the system for students and the student body to voice their concerns exists through a google form that sends a survey to Program Council who then relays any agendas to Admin. This system funnels all comments/concerns into a digital void where they may never be addressed or seen.
This lack of transparency accentuates the power struggle between students and administration in the current academic setting.
By Stirring The Pot with Stamp Tape Poster, students can establish an anonymous physical open forum with full unfiltered transparency that hacks and lives on the walls of Avery.
Here both the student body, administration, and instructors can see comments and concerns of the #GSAPPFamily.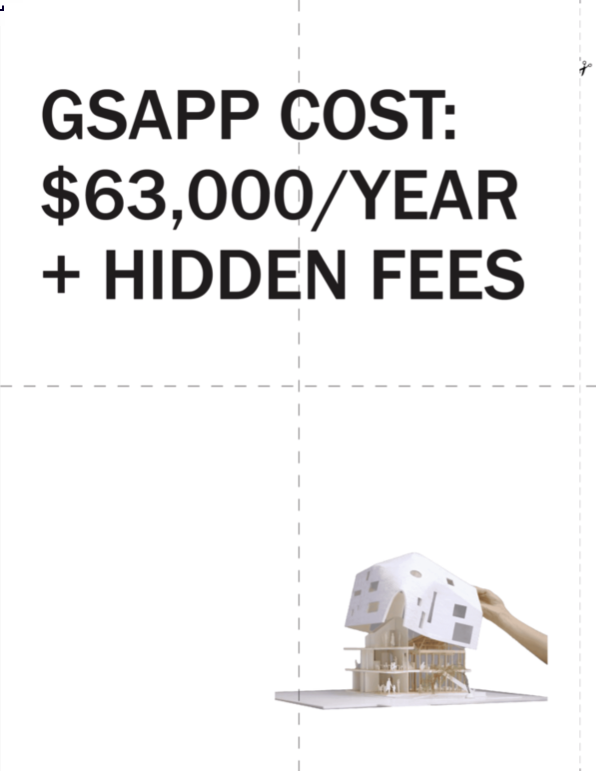 ---