---
Etymoloy Forceps
by Jacob
Etymology Forceps enables and encourages visual and audio creators to dissect, elaborate, redefine words that are used in (often weaponized) slogans with collages, photos, animations, sounds, speeches, etc. Through the process of multimedia-cyber-metalexicography, the Tool can generate an open ended discussion, and exploration of multiplicity to inspire a broader understanding of these rhetorics beyond the obvious and perceived interpretation.
---
De-Constructing Language
Each time you use language, you reveal something about who you are. It's a tool which we all use to achieve different purposes so it can and will be abused. As much as it is used to communicate culture and signify identity, it will also be used as a powerful tool to alter truths and exclude and for this reason, it holds inherent bias.

This Power Tool Kit consists of two Parts:

Part I is an analogue exercise to identify some of the language bias that exists in media and introduce the void with which the second part of the tool will attempt to fill.

Part II introduces an Augmented Reality mobile app called Trutopia. This tool allows for users to 'mark-up' their surroundings by altering existing language, proposing new truths, and discovering augmented realties imagined by others in their area.
---
Power-Tool Kit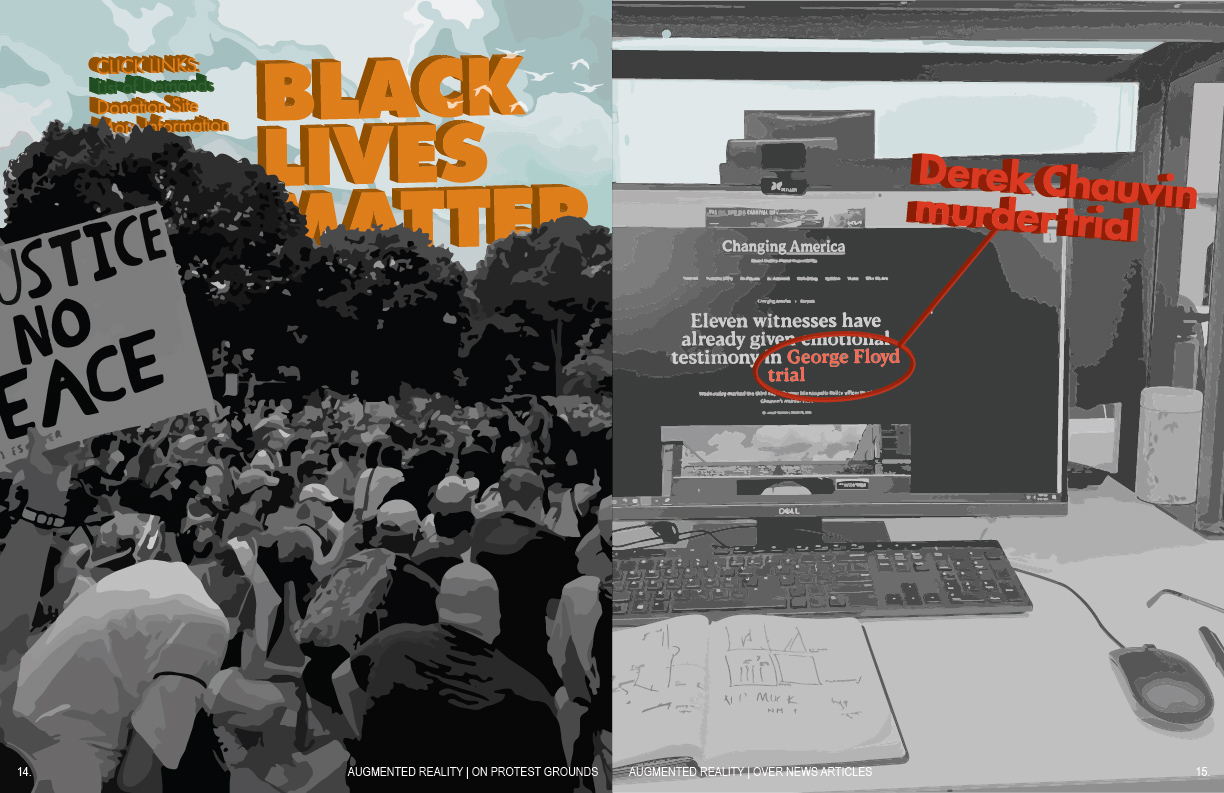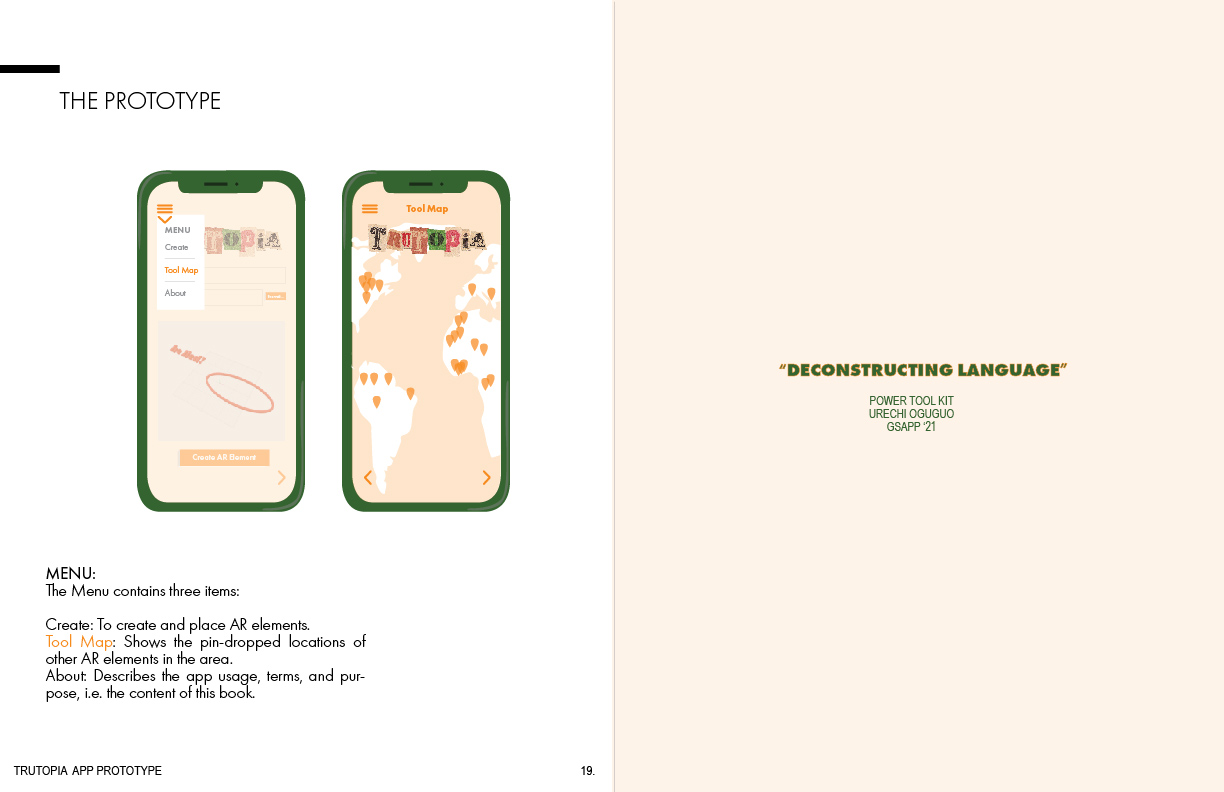 ---
Trutopia Prototype
Below, is a test of the prototype in Augmented space on the Columbia campus using some comments relating directly to what's happening on campus currently, like the graduate student strike #CUonStrike which had been going on for the past few weeks. I also added some of the anonymous comments from students who contributed to
Erin and Gene's "Stir the Pot"
powertool that related to the campus space in some way as a means to show how this tool could start to interact with our shared physical space by adding a layer of nuance, or truth, or information to what exists.